Group and private Spanish lessons are offered at our NJ location. Register here. We also offer private lessons in NYC, and private online lessons around the country. Learn Spanish to your desired level of proficiency.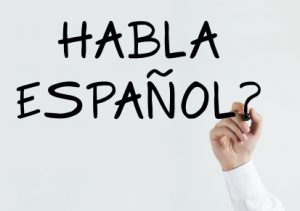 Spanish is the most useful (second) language in the United States. Our students acquire proficiency in Spanish for many different reasons. For example, our students can now better communicate in Spanish as teachers, healthcare professionals, therapists, and construction professionals.
More than anything else, our students are proud of their Spanish as they travel to Spanish-speaking countries and accomplish real-world tasks in the country's native language.
Our group lessons are offered quarterly in Asbury Park. All of our programs are very interactive, enjoyable and affordable. If you are interested in our quarterly group lessons, please see the schedule here.
We have been teaching Spanish for 20 years. Beyond teaching the language to hundreds of individuals, we have also taught Spanish to New York City Department of Education, and at large firms like MTV and Zara.