Come speak Italiano in our cozy classroom in Asbury Park, NJ. Register here. We also offer private Italian lessons in NYC, and webcam lessons around the country. Learn Italian in private or group lessons with us!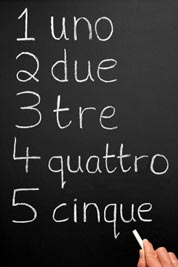 Our Italian language classes help students develop a functional level of Italian for different reasons. Some of our students are proud Italian-Americans and they want to (finally!) learn the language that was lost in their family.
Many of our students are preparing for a trip to the most beautiful and delicious country in the world, Italia! Regardless of your reason, please come and join us at our next quarterly group lesson. The schedule is here.
We have been teaching Italian since 1999. We have taught la bella lingua to hundreds of people, including many blue-chip companies like Maserati and Dolce & Gabbana.