22 Jun

Italian Movies and Books for Students of Italian

Learning Italian: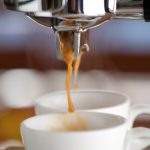 Let's start with the fun stuff first: The following movies are contemporary classics, all of which should be findable on Netflix. They are also all movies without too much dialect.
If you are a beginner or low-intermediate student of Italian, you should probably watch them with subtitles first and then watch them again without subtitles. If you are a high-intermediate or advanced student of Italian then you should watch them twice each without subtitles.
–Bread and Tulips (funny and poignant)
–The Monster (Roberto Benigni, funny but deals with a serious theme)
–Johnny Stecchino (Benigni, same approach)
–Life is Beautiful (Benigni, same approach)
–The Son's Room (hold onto your heart with this one; by Nanni Moretti)
–Mediterraneo (funny, historically accurate re: WWII, and poignant)
–The Best of Youth (6 hours long but a gem; 50 years of Italy's history, up until today, told through 2 generations of one family )

For books, regardless of your reading level, I recommend "readers" to all of my elementary-intermediate students (readers are books designed for students of a language). They are especially rewarding because not only do you learn vocabulary and grammar as you read, but you also get a sense of satisfaction out of finishing a small book in your target language.
The two best publishers of Italian readers are Cideb and Alma Edizioni. Alma's books are available in the U.S. through www.delta-systems.com, and Cideb's are available through Rizzoli Bookstore on 57th Street in New York City.
A proposito, Rizzoli Bookstore has a nice collection of readers, "real" Italian books and Italian audiobooks. Inoltre, the staff on the 3rd floor is great at helping you pick out books, magazines,  and movies for your level/interest.
Buono studio!