21 Jun

French Movies for Students of French

Learning French: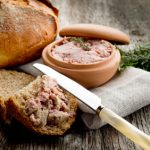 The following movies are contemporary classics, all of which are available on Netflix. They are also all movies without too much dialect.
If you are a beginner or low-intermediate student of French, you should probably watch them with subtitles first and then watch them again without subtitles. If you are a high-intermediate or advanced student of French then you should watch them twice each without subtitles.
– La gloire de mon pere. 1990 (a Yves Robert film, humorous and captivating)
– Les demoiselles de Rochefort. 1966 Musical (a Jacques Demy film with a young Catherine Deneuve)
– L'auberge espagnole. 2002 (a fun movie about a French guy who moves to Spain)
– Le diner de cons. 1998 (a clever comedy about intellectuals and idiots!)
– La Reine Margot. 1994 (a dark, violent love story about a marriage of convenience in 1500)
– Les Amants du Pont-neuf. 1991 (a gritty cult classic with Juliette Binoche)
– Le Ballon rouge. 1954 (a 34-minute short film about a boy and his red balloon; but the shots of Paris in the 50's, ah!)
– La Haine. 1995 (a gritty picture of disaffected young men living in the ghettos)