Tom Means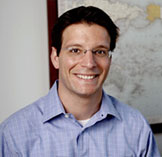 Tom Means, Ph.D.


Associate Professor, BMCC/CUNY,
Dept. of Modern Languages
Tom Means is Associate Professor in the Department of Modern Languages at Borough of Manhattan Community College, City University of New York. Prior to joining BMCC/CUNY, Tom was Assistant Professor of Applied Linguistics and Italian at Marlboro College in Vermont.
He holds a PhD in Italian and Second Language Acquisition from Rutgers University and is the author of 6 books, including the Instant Vocabulary Builder series published by Hippocrene Books.
Tom founded the Means Language Center in 1999. The Center's client list includes Maserati, Chanel, Dolce & Gabbana, Mercedes Benz and Kenneth Cole.
Tom has taught at several universities (NYU, Rutgers, Montclair State) and he also served as a head interpreter at the State of the World Forum 2000.